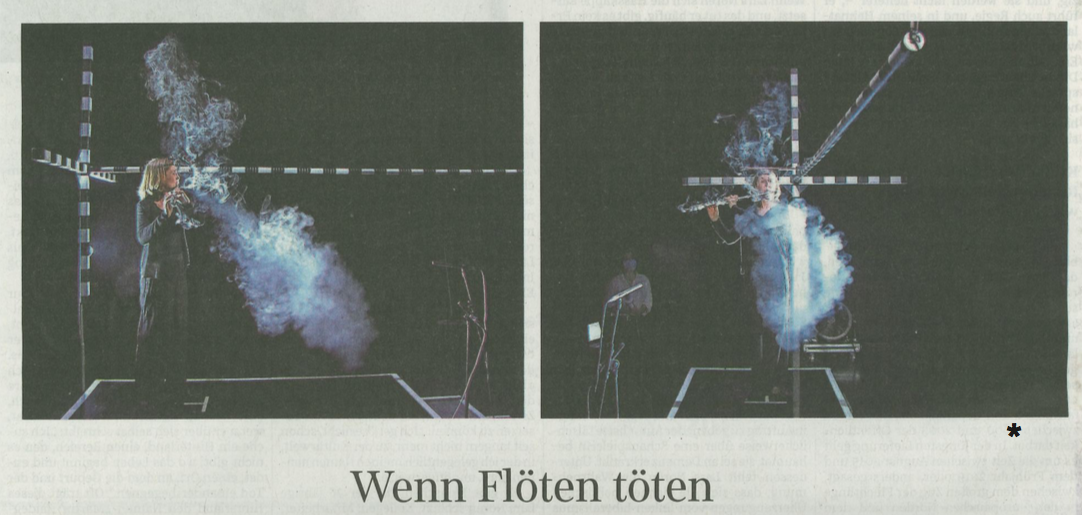 Wenn Flöten Töten (When Flutes Kill)
A concert of new music for multiple flutes, with the newly-formed KGNM Fluteensemble!
Die Flötist*innen des kgnm Flötenensembles sind Neue Musik Expert*innen, Improvisator*innen und oftmals auch Komponist*innen. Unser Debüt-Konzert basiert auf dem Artikel mit dem ketzerischen Titel "Wenn Flöten Töten" vom 26.11.2020, geschrieben von Helmut Maurós, veröffentlicht in der Süddeutschen Zeitung.
Artistic Direction: Angelika Sheridan & Verena Barié
https://kgnm.culturebase.org/de_DE/konzertkalender/wenn-floeten-toeten.17431160