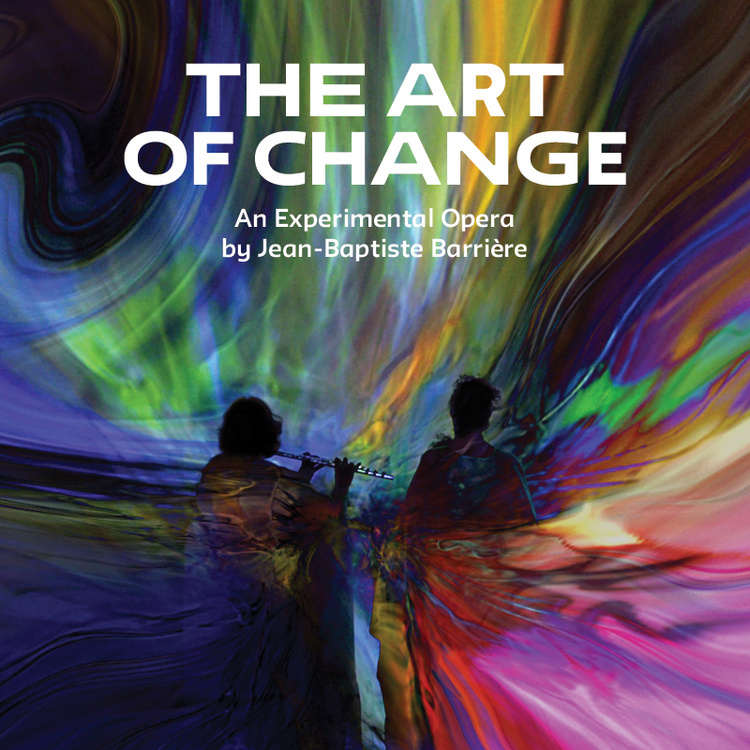 The Art of Change – An experimental Opera
The Art of Change Opera is an experimental project which develops a radically new artistic form – open, participative, generative and interactive – addressing the question « what needs to be changed » in the world today.

Originally conceived by composer and multimedia artist Jean-Baptiste Barrière, with a libretto by philosopher Chiara Bottici, it incorporates specially recorded interviews, and statements from intellectuals, thinkers and activists from all around the world. These video materials are mixed with actors interpreting fragments of texts about change. Speech materials proliferate in music, 'orchestrated' (some pre-recorded in advance, some live in real-time) and performed, partly by instrumentalists and partly with the help of computer generative compositional processes.

The Art of Change Opera was commissioned to Jean-Baptiste Barrière by the College of Performing Arts for the occasion of The New School University Centennial.
Professors and students from every part of The New School and beyond are invited to participate to the development of The Art of Change Opera, either by contributing to its ongoing libretto on www.publicseminar.org or through a course/workshop taking place in Fall 2019 and leading to a first series of presentations on 16 ,17, 18 & 21 of January 2020 as part of The New School Centennial celebrations.